Joshes favorite chicken killing game. 1 mb
The classic game of doom for the computer. Very cool. 3.6mb
This is a cool little app where you can roll up a window wit a click of the mouse so that only the title shows. 650 kb
This is Josh's favorite plane game. 735kb
This is a cool game where you fly around the North Pole killing elves and other santas.
This is a cool little app. that lets you pause a download right in the middle of it. It also lets you recover a download that you lost over a disconnection. 1mb
This is a cool tank game where you ride through the wilderness flying off cliffs and climing up pyrimids. 12mb
Here are some misilanious animations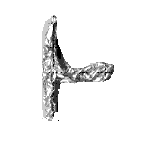 Sounds
Do or do not! Lightsaber What's up doc?
Duck laugh Wait longer! Alrighty
Destructing disk Doh! Okie Dokie!
Music
Ghostbusters Jurrasic Park Mission Impossible
Raiders of the lost arch Star Wars
Pabo fan club patch