This page is devoted to the restarante.
The Restaurant Crew: There are four loyal, human cooks, and ten dog and cat waiters. There is also a quartet to play music for the diners in the restaurant. There is a Dog on the violin, a Cat on the violin, a Frog on the viola, and a Rat on the cello. They are a great group.
In Santiago's Restaurant, the best things made there are, the coconut pie, lobster and shrimp, steak, and there ever so fantastic, Santiago special!
The restaurant story:
One time Saque decided to lose some weight so he lifted weights. Soon, he was strong enough to lift up all the 25 million frogs. He practiced lifting them all up. Santiago sent Saque on a secret mission to retrieve the Alhambra palace in Granada, Spain to be used as the new restaurant. Saque picked up the frogs and brought them around the world. They soon arrived in Spain. The frogs stuck their tongues onto the Alhambra palace in Granada, Spain. They carried the palace to Fiji and placed it over the restaurant. Santiago's Restaurant was better than ever! Here is the layout...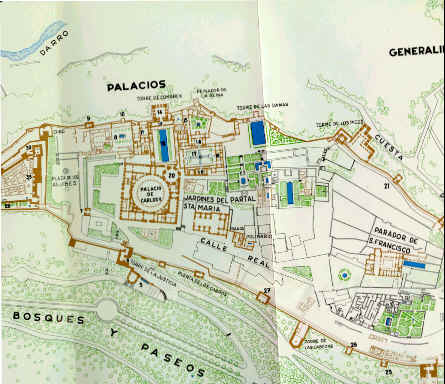 The restaurant menu...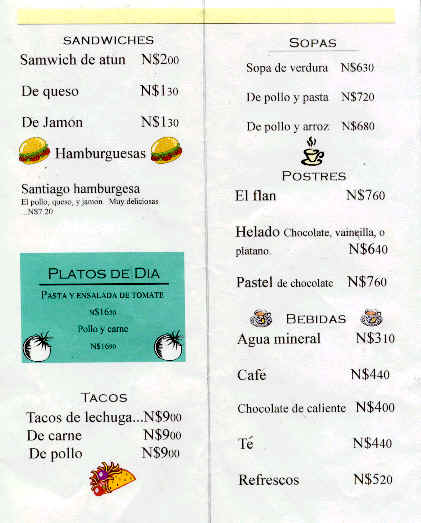 (Note: All Ns before the price should be Fs, representing the Fijian dollar.)